Disclaimer : I was invited to attend a blogger event at Fresh Attractions Cooking School.  It was a Fry's and President Cheese sponsored event.  I received free product to thank me for participating. All thoughts and opinions are my own.  
*****     *****     *****     *****     *****     *****     *****     *****     *****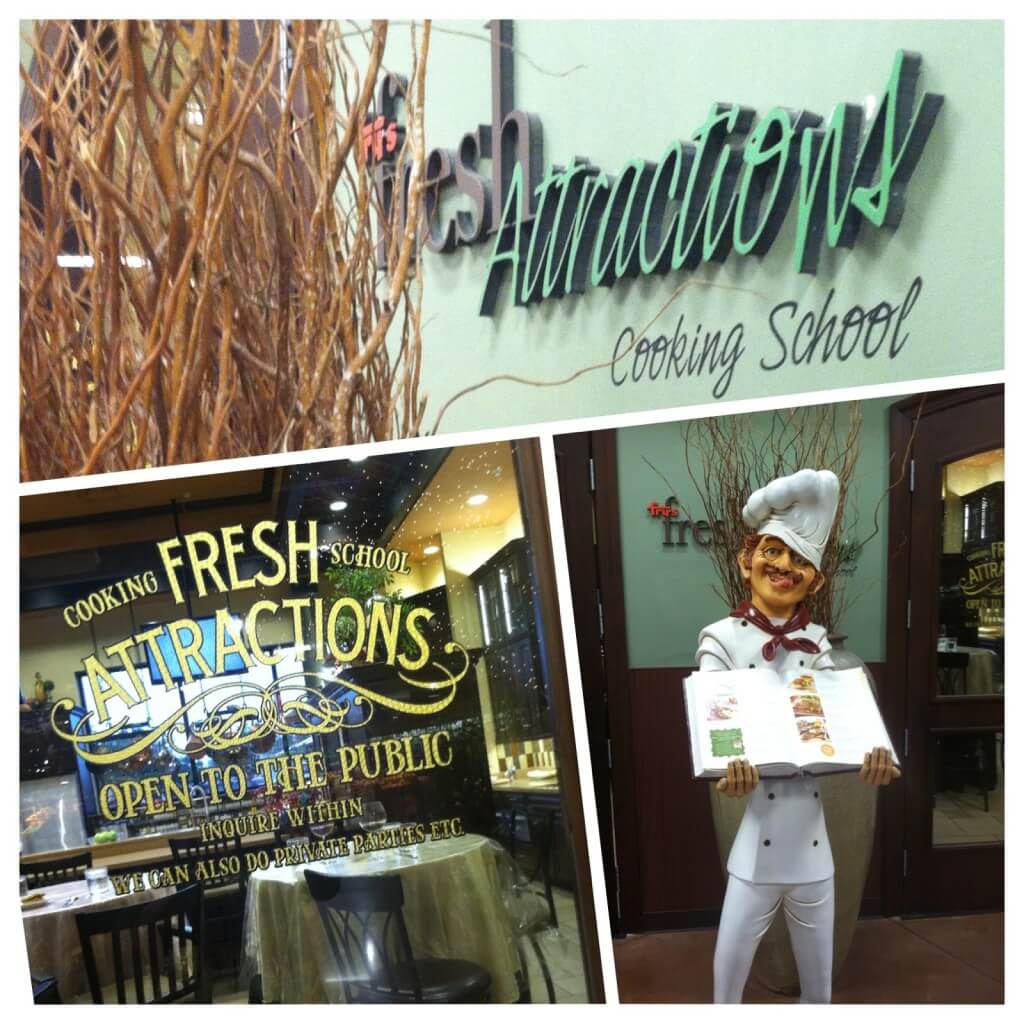 OH MY GOSH! Yes.. I am full of all sorts of excitement. I went to THEE best and most amazing grocery store I have ever seen.   I seriously never would have imagined that a grocery store could be so fantastically amazing! Fry's Signature Marketplace has outdone itself.  WOWZERS!   My excitement of this Fry's started in the parking lot. Ha.. Oh yes it did. They have a hand car wash there. Holy cow!!  How awesome is that. You get to Fry's in a dirty car; do your shopping and walk out to a freshly squeaky clean car. Oh and it gets better, for those of you that live where it's hot, like here in Phoenix. They have covered parking. Yeah really! Covered parking! Oh the simple things that make me happy. 
Oh it gets even better… As soon as I walked in, there was this BEAUTIFUL lounge. WHAT? Yes… you heard me right. A lounge.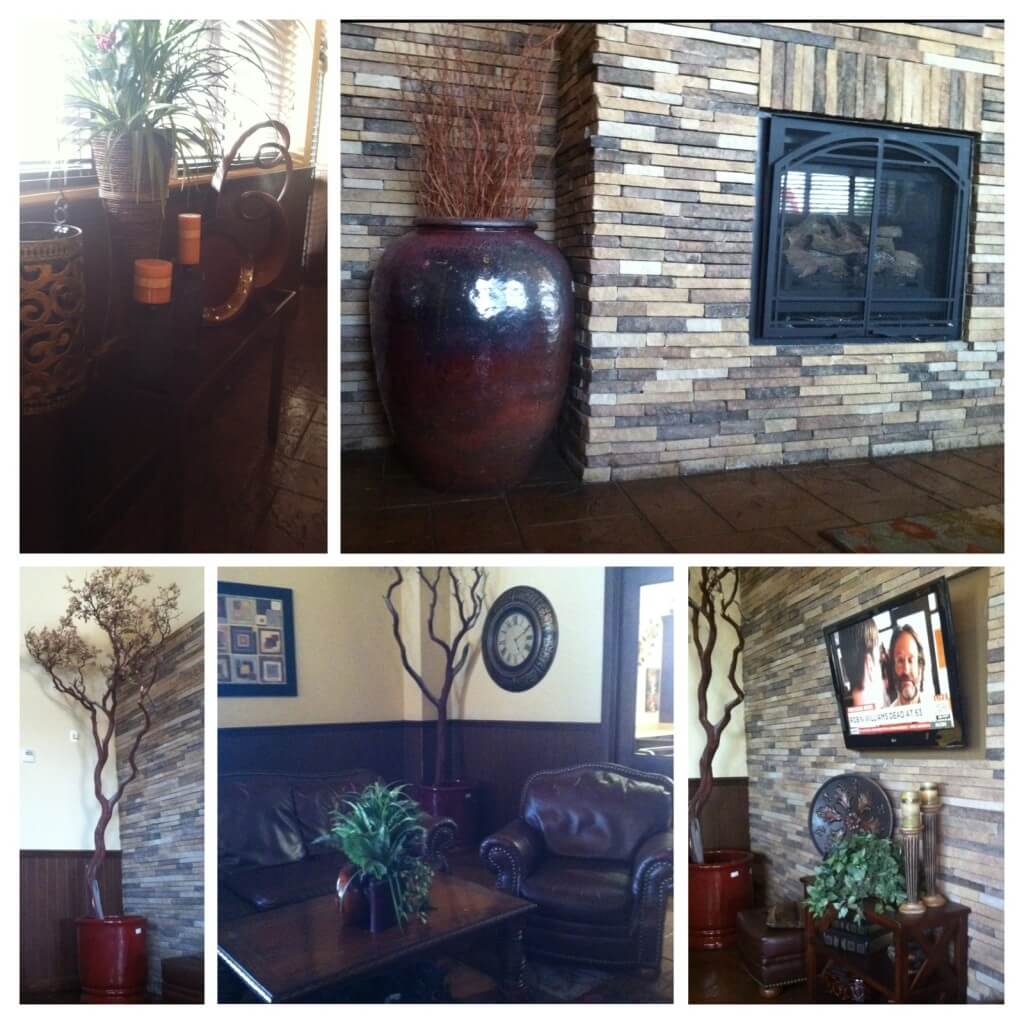 Since I got to the blogger event early, I had the privilege of touring the store. I was in major AWE. It took everything out of me to not jump up and down with excitement. Yes, the smallest things get me all giddy. But give me a break…  I went from the ghetto to what I call an upscale Fry's. Ha. I know it's crazy, but I think this was the Disneyland of all Fry's. ha! The décor in the Fry's was beyond beautiful.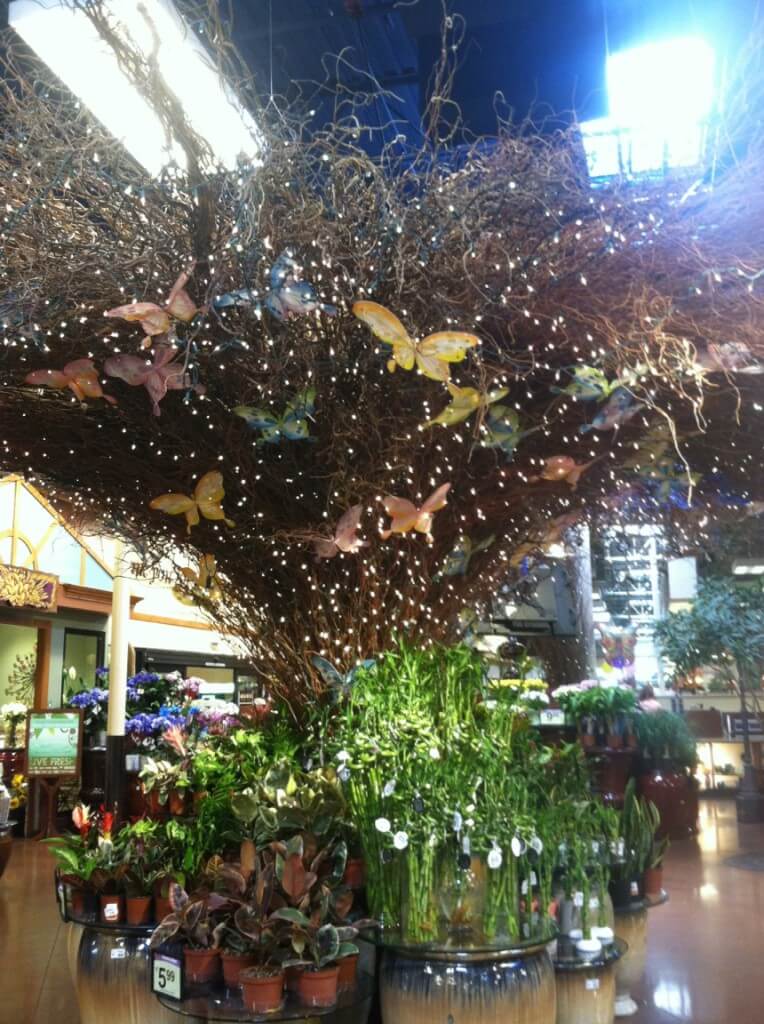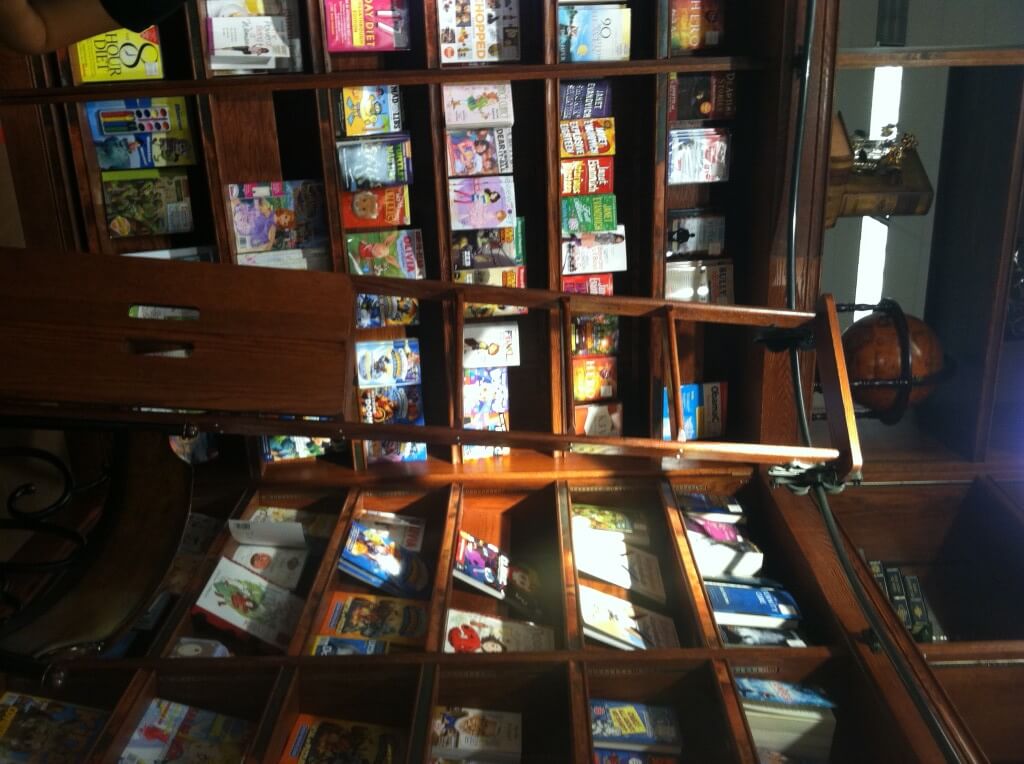 They had so many little awesome 'shops' within the store. And their Gourmet Chocolate displays are mouth-watering even for me that doesn't care for chocolate. (yes, I'm odd)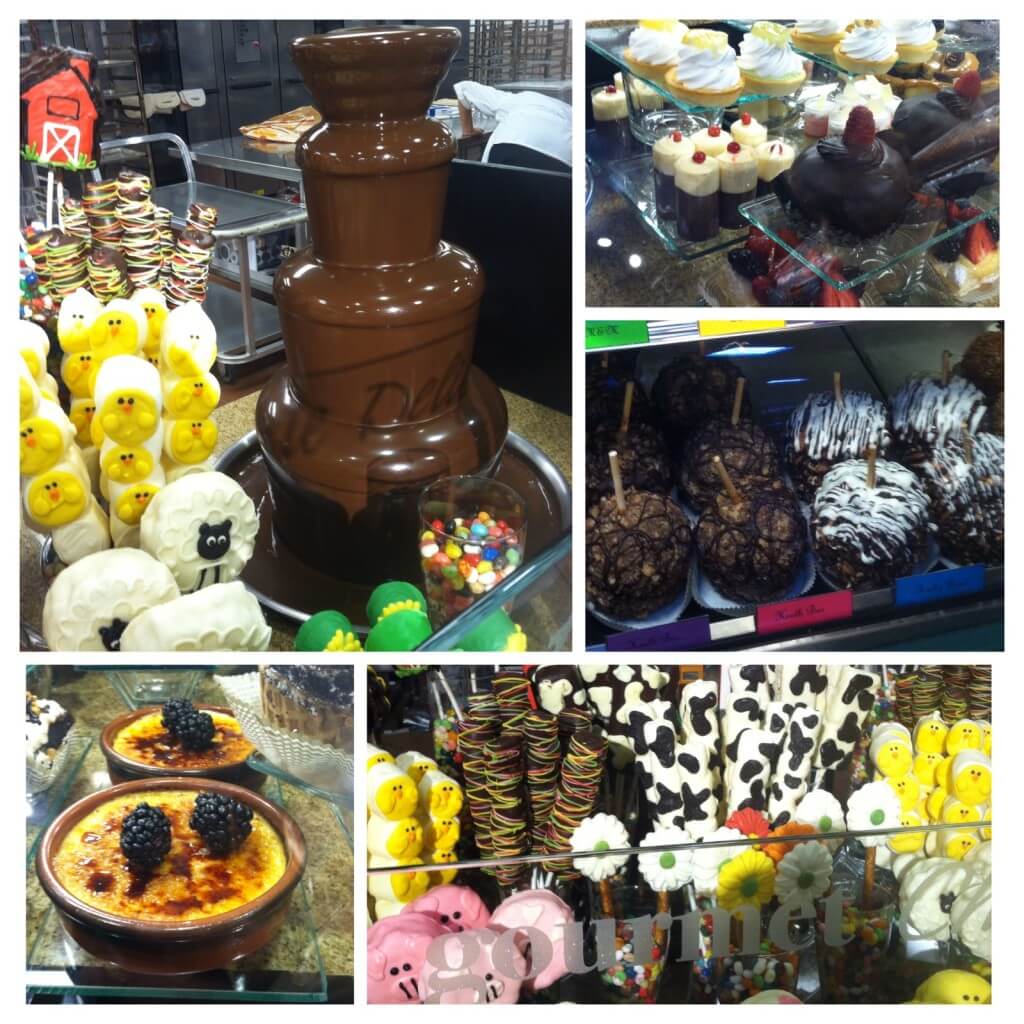 Fry's Executive Chef Jon Mortimer showed us to how to make fresh summer meals using President Cheese.
In case you were wondering, President Cheese has got to be the best cheese I have ever eaten.   If you know me, you know that I am not a great cook at all. So when he showed us how easy it was to cook with the cheese, I was amazed because I knew that even I was capable of cooking what he cooked for us.
If you haven't tried Deep fried Brie Cheese, you have been missing out.  The Brie cheese just melted in your mouth and made you go "Ooh La La"!  
We then had what Chef Jon referred to as  "What a BLT wants to be".   I have had my share of BLT's, but never would have even thought to make this. Bacon, Brie and Apple. Yes… it was superb! Everything was finely sliced and the taste was divine from the first bite to the last little crumb. Check out the  President Cheese  website for lots of helpful information and to die for recipes.
We were seriously treated like VIP. I was on cloud 9 the entire time. Well, not literally, I was actually on a stool, but it was an awesome stool. ha.  We walked out with SO much swag.  Our swag consisted of a Fry's gift card, wine, wine opener, LOTS of President mouth-watering delicious heavenly specialty cheese in a nifty Presidents Cooler Bag,  Dare Crackers,Dole Salad coupons.
Fry's Fresh Attractions has cooking classes that you too can attend. You can register for hands on, chef-taught cooking classes by calling 480-367-3940. (Only at the Fry's Signature Marketplace at Tatum & S hea)   And lucky for you, Fry's has  in stock the entire President Cheese products posted above.  So what are you waiting for? Go sign up for the cooking classes. Dates and availability for the class can be found at FrysFood.com
Have you been to this Fry's? What's your favorite kind of cheese?